Two Manteca Unified School District students and their adult companion were killed Tuesday night in a chain reaction accident the CHP believes was triggered by a driver under the influence of marijuana on I-880 in Fremont. The accident caused their vehicle to overturn, ejecting all four passengers inside.
Christy Limas, a 14-year-old Sierra High School student, and Brooke Limas, a 9-year-old Brock Elliott student, were passengers in a 2015 Cadillac Escalade driven by 39-year-old Manteca resident Noelle Johnson that was struck by a 2002 Toyota driven by Dang Nguyen Hai Tran of San Jose at around 9:30 p.m. on Tuesday.
The Escalade then reportedly overturned and continued before hitting a Toyota, which then struck a 2013 Hyundai. All three passengers inside of the Cadillac were ejected, and three of them – both Limas sisters and Jonson – were declared dead at the scene.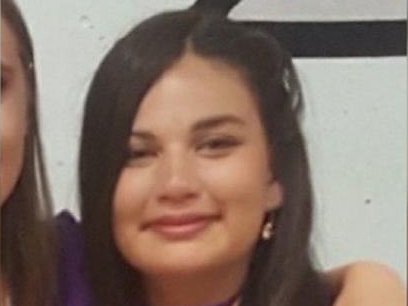 Preliminary reports from the CHP indicate that none of the passengers ejected were wearing seatbelts.
Five other people involved in the accident were all under the age of 18. One of the juveniles was identified as an infant that is in critical condition at a San Jose area hospital.
According to CHP reports, 911 calls about a reckless driver on the major corridor were coming in just prior to the accident.
Tran was arrested on suspicion of grievous vehicular manslaughter while intoxicated, driving under the influence of marijuana and possession of a nightstick or other modified weapon. He was taken to Santa Rita Jail in Dublin where he was held on $195,000 bail. He is expected to be arraigned today at Dublin's East County Hall of Justice at 2 p.m.
"We were saddened to learn of the tragic death of two of our Manteca Unified School District students. Yesterday evening, multiple vehicles were involved in a fatal car crash on the North side of Interstate 880 in Fremont," Manteca Unified Superintendent Jason Messer said in a statement. "We extend our thoughts and prayers to the families during this difficult time. We also offer our condolences to Brock Elliott Elementary school and Sierra High school students and staff members."
Because of the nature of the accident, Manteca Unified has said they will have additional psychological support staff on each of the campuses for students that may have a hard time processing the information. They encouraged families of students to be supportive of children that may be affected by the tragedy.
"We encourage families to be especially sensitive and prepared to offer support to their children during this time," Messer's statement read.  "District staff inclusive of additional counselors will be on site to offer support throughout the week."

To contact reporter Jason Campbell email jcampbell@mantecabulletin.com or call 209.249.3544.