Lathrop High's boys water polo team notched its first two wins in school history during the McNair Tournament held last Friday and Saturday in Stockton.  
The Spartans wound up finishing 2-3 over the two-day event, and Connor Giovannoni was named to the all-tournament team. Sierra was also at the tournament went 2-2 and placed fourth. Lucas Stackpole represents the Timberwolves on the all-tourney team.
Lathrop's historic win came against fellow Manteca Unified school Weston Ranch last Friday. Alan De La Garza Garcia led the way with five goals in the 11-3 victory. Giovannoni added three goals, Christian Buerster had two and Isaac Bermudez one.
The Spartans next faced Western Athletic Conference rival Mountain House and lost, 21-5. Giovannoni finished with three goals, while De La Garcia Garcia scored a pair.
On Saturday, Lathrop fell short against Amador, 13-5. Giovannoni tallied three more goals. Elias Palmer and Isaac Bermudez chipped in one apiece. 
In the finale, De La Garza Garcia exploded for seven goals as the Spartans rolled, 15-10. Giovannoni registered four goals, while Buerster and Bermudez netted two each.
Sierra split its first two games of the tournament Friday, beating Calaveras 15-7 before dropping an 11-5 decision to Patterson.
Mitch Van Zwaluwenburg led Sierra with five goals, and Gabriel Monasterio added four in the win. Jacob Morrow and Jeremiah Nunez scored two each, while Troy Morrow and Erfan Ballew had one apiece. Sierra broke it open with an 11-1 run.
Against Patterson, Van Zwaluwenburg and Monasterio netted two goals each. Nunez scored one.
The Timberwolves opened Day 2 with tourney host McNair, cruising to a 16-8 win. Sierra blew it open with a six-goal onslaught in the third period, with Van Zwaluwenburg accounting for every tally. He totaled eight for the match. Zach Walmer backed him with four goals, Monasterio had two and Jeremiah Nunez and Raymond Martinez scored one each.
In the third-place game, Sierra staked a 2-0 first-period lead against Amador before ultimately falling, 11-6. Van Zwaluwenburg scored four goals, Ballew had two and Walmer one.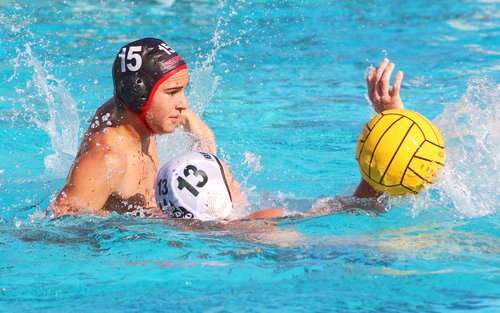 Junior varsity
Downey Tournament
Ripon competed as a lower-level team this weekend in Modesto with its lone two seniors sitting this one out.
The Indians fared well in their two contests, and the entire roster — which includes nine freshman — got ample playing time. Both games were blowout wins, 18-2 over Ponderosa and 15-2 over Lodi.
McKeane Beier paced Ripon with five goals in the Ponderosa game. Teo West contributed four, Brody Biedermann netted three goals, Owen Curtiss and Ben Svoboda each had two and Nathan Selna chipped in one.
Beier led the way again in Game 2, amassing six goals and an assist. Svoboda fired five goals. Owen Curtiss chipped in three goals and three assists. Biedermann had one goal to go with five assists. Goalie Benny Rodgers contributed an assist in the attack.